This site aims to create a community of free-thinking individuals to inspire, partner with and learn from one another. Through learning a little more about me, maybe you'll find we have something in common and be inspired to reach out and say hello. Maybe you'll connect with another like mind in the comment section. Perhaps you'll be inspired to try something new. 
When I did a stint teaching English in South Korea, I'd introduce myself to new classes by playing a game called Two Truths and a Lie. I'd write three interesting facts about myself on the whiteboard and have them guess which was a lie. Then I'd have them do the same with a partner.
I figured I'd do something similar today. Though I can't promise these are interesting, I can promise they're all true. 
1. I'm a lifelong student.
I'm still a humble student. This site was created to ensure I had a place to document what I was learning. If it's of value to others, even better. You've stumbled upon my outlet for continuous learning and creation and I hope I can learn something from you as well.
2. I studied in Hong Kong.
I lived in Hong Kong from 2010-2013. The link between holistic energy management and overall wellbeing became the focus of my graduate thesis at the City University of Hong Kong, where I earned my Master of Applied Psychology.
3. I've traveled to 34 countries.
Some of my best memories include riding a hot air balloon over Cappadocia, Turkey at sunrise, cage diving with great white sharks in Gansbaai, South Africa and chasing waterfalls in Iceland.
4. I lived in South Korea for a total of 4 years.
I first moved to Korea in 2008 where I stayed until I moved to Hong Kong in 2010. I moved back to South Korea in 2013 to work on a new business project for a second stint in the country. Korean is still my best language after English.
5. I've stayed in Colombia for a year.
I first visited Colombia in January, 2018 and have since stayed in month-long stints totalling over a year. Confession: my Spanish is still not great. (Update: April 2022 – It's now a bit better).
6. I like weird movies.
A lot of my favourite movies have themes of dreams, memory and reality and include Eternal Sunshine of the Spotless Mind, Memento, Donnie Darko, Waking Life, The Fountain, Fight Club, The Truman Show and Magnolia.
7. My favourite sport is ice hockey.
This one may not be surprising if you know I'm Canadian. It was my favourite sport growing up and still is even though it's hard to find rinks in Colombia, Thailand and many of the places I spend time in.
8. I listen to rock music.
My favourite band is Radiohead and I've only seen them live once in 2004. 
9. Freedom is my #1 value.
In 2008, I went through Tony Robbins' Personal Power 2 and made a list of my values as part of one of the exercises. Freedom was #1, and security was #2. That list has since evolved but freedom still sits at the top.
10. The 4-Hour Work Week was my biggest inspiration.
After reading Tim Ferriss' The 4-Hour Workweek in 2008, it became immediately clear what lifestyle I needed to live. It took me a few years, but I got there. To this day, I still credit this book with changing my life direction and am glad to have met Tim a few years later.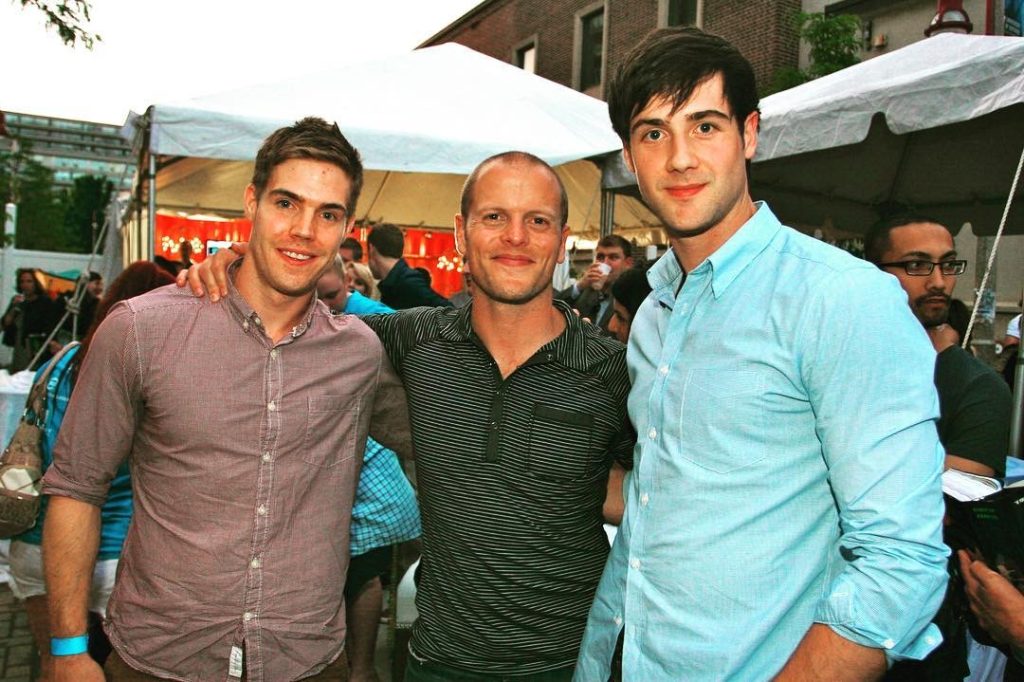 11. I was first introduced to the concept of the flâneur during a trip to Paris in 2013.
The concept resonated with me so much that I decided to shoot a video for my blog at the time and introduce it.
So that's me!
Hopefully that gives some more insight into who I am. Thanks for reading. Feel free to reach out by leaving a question or comment on this post or by sending a message here or on my Instagram.
Cheers,
Blake