Here are our recommendations for all the tools and resources you need to start an online business, learn a new language, travel the world and more.
Some of the tools listed are completely free to use and some are paid tools. If you have any questions about them or how to use them, do ask. Please note that some are affiliate links. As an Amazon Associate, the site earns from qualifying purchases.
Bluehost is the best way to get started setting up your first website. It's non-techie friendly with automatic, one-step automatic WordPress installation and is cost-effective with plans starting at just $3.95/month for hosting.
Need a website domain? Namecheap is our go-to registrar. As the name implies, they are cheap, plus they include free privacy protection in the first year and have options for hosting and SSL certificates.
Need managed hosting? WP Engine is a great option as your website grows or if you want a hands-off approach. They provide safe and secure hosted websites complete with backups, quick restore and auto-caching and promise zero downtime.
Thrive Architect is great page builder for those who want to build their own websites on WordPress. Its drag & drop elements make it really simple to create totally customizable layouts. If you can think it, you can create it.
From landing pages to complete membership sites, OptimizePress is the one stop platform for marketing. With what-you-see-is-what-you-get tools, templates, and designs, anyone can create great pages that are designed to sell.
Driving customer towards your business becomes a walk in the park with LeadPages. Simply craft and publish interactive landing pages and drive customer leads. Their tool kit includes Pop-up bars, alert bars, opt-in text and a special analytics dashboard. Check out their free trial.
Mailchimp is one of the most popular email marketing tools, especially for beginners. It's free to use for up to 2000 subscribers, though be aware this doesn't include the ability to send autoresponders (this is included in separate paid plans).
AWeber is great for getting started in email marketing. In our tests, it's proven to have better deliverability to the inbox then other services (though be sure to test the same). It's easy to use and reasonably priced. Get a free trial.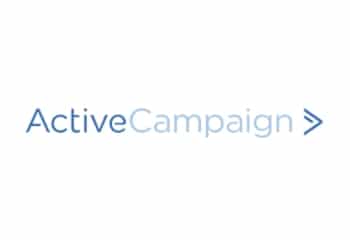 ActiveCampaign is a fantastic email marketing tool you can use to send autoresponders and broadcast emails to your list. With advanced features such as lead scoring and automations with various triggers to help you increase relevancy.
Teachable allows you to create and sell online courses to the world. Just add your content and the design is taken care of. It has its own built-in marketing tools, affiliate program, and analytics to help you package and sell your knowledge.
LearnDash is a learning management system that integrates with WordPress to help you sell online courses, drip-feed content, and facilitate certifications. It's beloved by those in the educational and corporate worlds.
Thinking about creating an online course? Kajabi is the premium package. It is an all-in-one platform that helps create as and promote online courses that are built to sell with its marketing tools, quizzes, surveys and more.
Paypal is a great way to get started taking payments online. You can be integrate it with your website and customize your checkout for your business. It's still the most trusted payment platform by buyers online, and is easy to use.
Stripe is a game-changing online payment system that allows you to take customer payments via credit and debit cards without the need for them to create an account. It can be set up to auto-deposit payments directly into your bank account.
If you are selling products, you need a shopping cart. Thrivecart is a fantastic piece of shopping cart software that includes high-converting checkout page designs, 1-click upsells & affiliate campaigns. It integrates with pretty much everything you'd want it to.
Fiverr is a global marketplace you can buy or sell gigs, many of which cost just five dollars. Get almost anything you can imagine done for your business from freelancers around the world who specialize in design, marketing, writing and more.
99designs is a platform where you can run design contests and hire designers, artists, photographers and more. Their contest model ensures you find the best talent for your price range and end up with exactly what you were looking for.
Upwork is a an outsourcing platform for freelancers and employers. Create side income as a freelancer or hire a competent worker as a business owner so you can focus on more of what matters. Dictate your price and start a contract right away.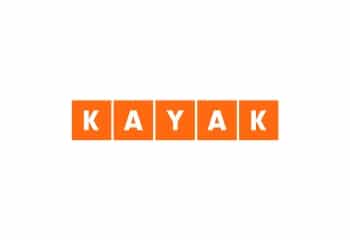 Kayak is one of our two go-to search engines for travel reservations and price comparisons. It's got a clean interface that allows you to search hundreds of travel sites at once, bringing you the best prices and options.
Skyscanner is a fantastic travel search engine which lets you compare the prices and choose the best. It has great last-minute deals and allows you to search open-ended destinations (great for flâneurs who are always on the go).
Uber is now synonymous with cabs. Only safer and easier. Just order a car via their mobile app and your personal driver is there to pick you up. Uber is available in 60 countries globally without the need for cash.
Hostelworld lets you search and rent out hostel beds, B&Bs and rooms in over 170 countries. Great for budget travelers. With coverage all over the globe, it's quite easy to find the best hostel in your desired location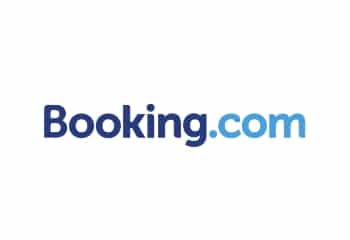 Booking.com is our go-to accommodation booking site. From hotels and resorts to villas and condos, they have it all. They've got a great loyalty program which lets you unlock discounts, add-ons and special rates.
Airbnb now has everything from hotel and room bookings to experiences such as tours, treks and adventures. It's great for long-term travellers who wish to unlock monthly or weekly discounts on properties all around the world.
Fluent in 3 Months is a fantastic language learning blog with tips, books, blog posts and courses. Also try their AddOne Challenge, an accountability program that aims to get you holding conversations in your target language within 90 days.
Memrise is an interactive, gamified language platform which uses flashcards as visual memory aids. You can keep track of your performance and get suggestions from other users about mnemonics for memorizing words.
HelloTalk is our favorite free app platform for practicing conversation in your target language. It's great for learning and for making new friends. Learn from other users and teach them your own language.
Glossika is our go-to paid service for learning a new language. They have specific learning sets that use spaced repetition and adjust to to your level, learning speed, and schedule. Get a free trial.
Tinycards brings you gamified language flashcards that are great for learning phrases, vocabulary and sentences. You can customize your own or use others' sequenced sets of flashcards, starting right from the basics. Get it on your phone or use the web app.
TuneIn is an awesome radio app. They have a large directory of music, sports, podcasts and events. But we like it most for the educational aspect: it's great for getting listening practice in your target language as you're studying.
Meditation has been proven to have many benefits, and Headspace app is a personal meditator in your pocket. It's great for people with lots going on. It's got hundreds of themed sessions on everything from focus and sleep to stress and anxiety.
Focus@Will is a library of music optimized to help put you into a flow state. Designed for professionals, students, entrepreneurs and creatives, they have various channels of customizable focus music. Get a 2 week free trial.
1Password is a service that remembers all of your passwords for you on all your devices. It's simply the best on the market. Its three-level encryption keeps your passwords and other info safe. Great for businesses and solopreneurs.
Say goodbye to switching SIM cards, Google Fi allows you to get data plans you can use around the world. Stay connected anywhere to the best amongst three networks for one low monthly price. The Google Pixel 3 is Google's latest and greatest.
The laptop of choice for many entrepreneurs, digital nomads, artists and creatives, the Macbook Pro is the best on the market. The new version has a Touch Bar. Don't need it all? The Macbook Air is cheaper and more lightweight as well!
For entpreneurs and content creators, a good phone makes all the difference in the world. The software and video quality on the iPhone is hard to beat, and the newest iPhone X has the longest battery life and feature set of them all.
No time to read? Blinkist is great for the busiest of times. The precise page-by-page summaries let you finish a book in well under four minutes and still get the best takeaways. Check them out as an insurance policy for your reading.
Audible has changed the lives of many who thought they didn't like to read. The gamechanger? Audiobooks. Great for travellers and busy folks, its best feature is that you get to keep the books forever and listen to them anywhere.
This new model of the Kindle is great for minimalists and travelers. It feels sturdier, it's waterproof, plus it's at the right pricepoint. If you're in the market for an ereader or thinking of making the switch to paperless reading, you can't go wrong with the new Paperwhite.
Writing & Blogging Resources
Moleskine classic notebooks make the perfect multipurpose notebook. Perfect for writing journals, note-taking or for use as a daily diary, these notebooks are beloved by travelers & bullet journalists for their slim design. A flâneur must!
WordPress is one of the most widely used CMS and hosting systems for building websites. It has a lot of features and plugins to make creating great sites really easy. If you have any questions about WordPress or getting starting building your website, let us know!
Bear is our favorite note-taking app. It's great for journaling and organizing your projects in a visual way with images, videos and searchable hashtags. The look and feel is totally customizable. Use it on all the iOS-powered devices.
Cryptocurrency Essentials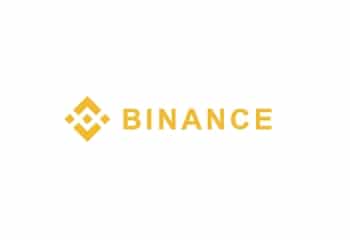 Binance is the world's biggest cryptocurrency exchange platform that trades in more than 100 cryptocurrencies. If you're going to trade cryptocurrencies then you'll likely want a Binance account.
If you're into crypto, the Ledger Nano gives you a way to store all your cryptocurrencies offline with more security. The USB device is encrypted with a PIN and it can support more than 1100 cryptocurrencies.
Delta is a cryptocurrency manager app which deals in more than 3000 types of digital currencies. You can track the movement of your coins and get fiat exchange rates. It's fully synced with the crypto market of your choosing.
Sleeping with earplugs can significantly increase the quality of your sleep, and these are some of the most comfortable out there. If in doubt, go with the Originals (pictured here) but some prefer the others. Check the tables for a good comparison.
Blackout curtains anywhere. As far as we're concerned, this is the ultimate eyemask for travel and home use. It may look alien-like at first glance, but once it's on, the rest of the world totally disappears. The best way to get a restful sleep on the plane.
When it comes to maintaining a good sleep routine, the app Sleep Cycle can help. Some swear by it, some call it placebo but if it helps you sleep better then that's all that counts in our books. Download it free on iPhone here (Android version available too).