Do you ever feel stuck in a creative rut? It can be easy to lose motivation and become overwhelmed when it seems like every project is an uphill battle.
But the truth is, creativity doesn't begin and end with one big idea, it's about learning how to nurture your creative thinking over time. This means exploring new ideas, taking risks, challenging yourself and most importantly: looking for inspiration from sources outside of your own headspace.
If this sounds familiar, then our list of the best books on creativity is the perfect place to find just what you need! From personal stories of overcoming artistic blocks to experts' advice on honing your talents, these insightful reads might just help get those creative juices flowing once more.
Best Books About Creativity
Creativity requires the courage to let go of certainties.

Erich Fromm
The Artist's Way — Julia Cameron (1992)
Summary: The Artist's Way by Julia Cameron is an acclaimed self-help book that explores the principles of creativity. It encourages readers to pursue their creative passions, offering guidance on how to unlock and nurture their inner artist.
The book offers a twelve-week program to help readers discover greater creativity through exercises such as morning pages, weekly artist dates, and other mindful activities. It also includes advice on overcoming roadblocks such as fear and self-doubt, as well as tips for cultivating the right environment for creativity.
In addition to its practical advice,The Artist's Way contains many inspiring anecdotes from Cameron's own journey into discovering her artistic potential. The book has been praised for its refreshingly candid approach to unlocking one's creative potential, making it one of the best books on creativity available today.
Memorable Quote: "Creativity occurs in the moment, and in the moment we are timeless."
GoodReads Score: 3.94/5
The War of Art: Break Through the Blocks and Win Your Inner Creative Battles — Steven Pressfield (2002)
Summary: The War of Art by Steven Pressfield is an inspiring and insightful book about conquering the creative struggles of life. It explores the inner conflict that creative people face, such as fear, procrastination, self-doubt, and resistance.
Pressfield encourages readers to push through these roadblocks with courage and perseverance in order to achieve success in their endeavors. The book is filled with practical advice on how to break through our own personal barriers and move forward with passion and purpose. It also looks into the power of discipline and focus, as well as how to overcome addiction and negative influences. With its inspiring approach towards creativity, The War of Art is sure to motivate any reader looking for guidance in their career or personal journey.
Memorable Quote: "If you find yourself asking yourself (and your friends), "Am I really a writer? Am I really an artist?" chances are you are. The counterfeit innovator is wildly self-confident. The real one is scared to death."
GoodReads Score: 3.99/5
Steal Like an Artist: 10 Things Nobody Told You About Being Creative — Austin Kleon (2012)
Summary: Steal Like an Artist is an inspirational and thought-provoking book that encourages creativity through the simple concept of "stealing" or taking inspiration from the works of others. The book contains various stories, anecdotes, quotes, and advice on how to cultivate creativity and make something unique out of what already exists.
It provides guidance on how to take influence from various sources while remaining true to your own style, identity, and ideas. In addition to this, the book also offers tips on how to stay motivated, find a creative community, create meaningful work that has value, and stay inspired in the long run. Ultimately, this book serves as a call for all of us to think differently about our creative process and embrace the idea of "stealing like an artist."
Memorable Quote: "Be curious about the world in which you live. Look things up. Chase down every reference. Go deeper than anybody else–that's how you'll get ahead."
GoodReads Score: 3.96/5
Real Artists Don't Starve: Timeless Strategies for Thriving in the New Creative Age — Jeff Goins (1997)
Summary: Real Artists Don't Starve by Jeff Goins is an inspirational and educational book that encourages creative professionals to take full ownership of their craft and hustle hard in order to make a living doing what they love.
Drawing on research, interviews with creative luminaries, and the wisdom of ancient cultures, Goins explores how the arts have been supported throughout history and reveals actionable strategies for modern-day creatives to pursue their dreams without sacrificing their financial future. From identifying hustle strategies that can help you make money now to exploring the power of collaboration and diversifying your income sources, Goins gives readers practical tools for creating an artful business.
With inspiring stories from artists like Chuck Close, Paul Ryan, and so many more sprinkled throughout the book, Real Artists Don't Starve is sure to be an invaluable guide for aspiring creators looking to support themselves through their work.
Memorable Quote: "When the right people advocate for your work, your success becomes more likely. Being good is necessary, but it is not sufficient. Skill is a prerequisite for creative success, but talent is only part of the equation. The rest is network."
GoodReads Score: 4.01/5
Creative Confidence: Unleashing the Creative Potential Within Us All — Tom & David Kelley (2013)
Summary: Creative Confidence is an inspiring and practical guide to unlocking creative potential in individuals of all ages and backgrounds. Written for anyone who wants to tap into their inner creativity, the book provides a wealth of concrete strategies, actionable advice, and inspiring stories from people who have used their creative talents to transform their lives.
The authors show how creative confidence can be developed through a combination of self-discovery, thought-provoking exercises, reflection, practice and feedback.
Creative Confidence not only equips readers with the skills to make change happen but also reveals the importance of risk taking and experimentation for true innovation. It encourages readers to share ideas openly, value collaboration over competition, recognize that failure is part of the learning process, and ultimately build a culture of creativity.
Through stimulating examples and clear guidance, Creative Confidence provides readers with the tools they need to become more confident creators and innovators.
Memorable Quote: "That combination of thought and action defines creative confidence: the ability to come up with new ideas and the courage to try them out."
GoodReads Score: 4.00/5
Creativity, Inc.: Overcoming the Unseen Forces That Stand in the Way of True Inspiration — Edwin Catmull (2014)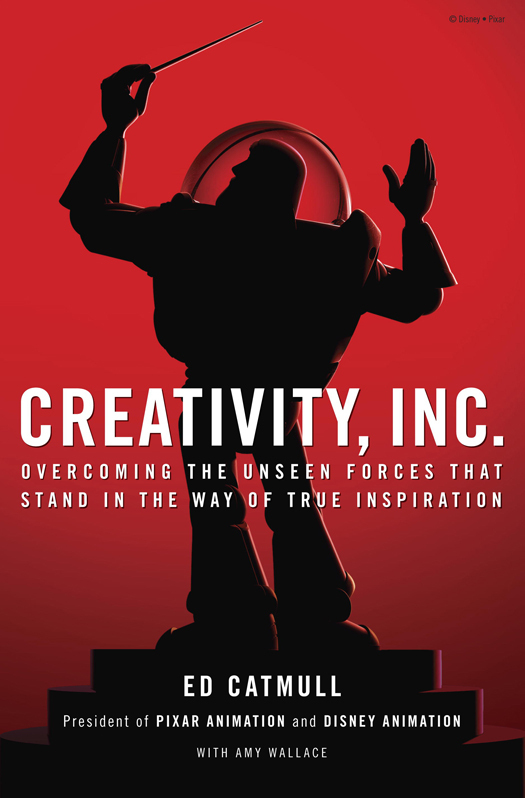 Summary: Creativity, Inc. by Edwin Catmull is an inspiring and insightful book about creative leadership and the secrets behind making a successful creative business.
Drawing from his experience as President of Pixar Animation Studios and Disney Animation, Catmull shares his wisdom on how to foster innovation, cultivate meaningful work, support teams, lead through trust and collaboration, nurture a positive work environment, and make sure everyone's voice is heard. He explains why failure should be embraced as a learning opportunity and why failure can even lead to success.
He also explores the role of risk-taking in building a strong culture of creativity and gives practical advice on how to use constructive criticism to make improvements while maintaining team morale. Throughout the book, Catmull encourages readers to think differently about creativity and argues that it matters in all aspects of life – not just business – by showing how it helps us reach our goals if we learn how to harness it in thoughtful ways.
Memorable Quote: "Craft is what we are expected to know; art is the unexpected use of our craft."
GoodReads Score: 4.21/5
Show Your Work! — Austin Kleon (2014)
Summary: Austin Kleon's Show Your Work is a book that provides practical advice on how to create and share your work with the world. It examines the changing landscape of creative work and provides strategies to help aspiring creators stand out among the crowded field of talent.
By offering ten rules of success, Kleon demonstrates how to build a platform and grow an audience online. He emphasizes the importance of collaboration, giving credit where it's due, and using social media in order to gain exposure. The book also covers topics such as developing your personal style, staying focused on your goals, and creating in public.
Show Your Work encourages readers to be generous with their knowledge, embrace mistakes, and build relationships with like-minded creators in order to spread their ideas far and wide.
Memorable Quote: "Make stuff you love and talk about stuff you love and you'll attract people who love that kind of stuff. It's that simple."
GoodReads Score: 4.12/5
Flow: The Psychology of Optimal Experience — Mihaly Csikszentmihalyi (1990)
Summary: Flow is a book which explores the concept of flow, or being in the zone. It studies how people can achieve optimal experience and performance when they are completely absorbed in their activities.
The book looks at how individuals can reach peak performance while engaging in activities they find meaningful and enjoyable. Csikszentmihalyi outlines the various factors that contribute to entering into a state of flow, such as focusing on an activity with clear goals and feedback, having enough challenge to keep it interesting, balancing skills and challenges, and having immediate feedback that allows adjustments to be made quickly. Additionally, he explains how these factors enable people to reach a level of productivity surpassing what would be expected from them normally.
Flow also looks at how creativity is enhanced during this process, as individuals are able to think more freely without becoming distracted from their task at hand. To summarize, Flow is a captivating book that dives into the science of human performance and offers readers insight on how to maximize their potential through creative thinking and activities.
Memorable Quote: "A joyful life is an individual creation that cannot be copied from a recipe."
GoodReads Score: 4.10/5
The Practice: Shipping Creative Work — Seth Godin (2020)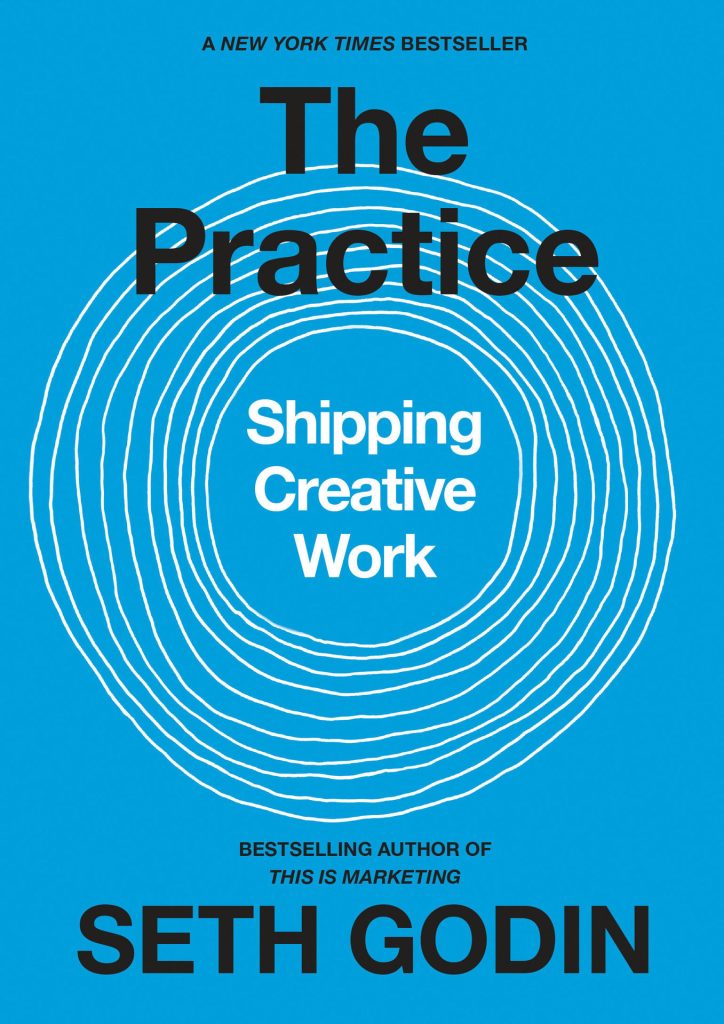 Summary: The Practice by Seth Godin is an inspiring and insightful book about creative work and the process of being creative. In this book, Godin encourages readers to get into the habit of tackling creative tasks with courage and enthusiasm. He suggests that taking a risk and pushing through uncomfortable moments of doubt can help us gain insight and experience that can be used in our creative endeavors.
The Practice also talks about how to recognize good ideas when they come, as well as how to stay motivated while facing difficult projects or challenging tasks. Additionally, the book provides readers with clear strategies that can be employed when facing creative blocks or other obstacles along the way.
With its inspiring advice, practical tips, and invaluable guidance, The Practice helps its readers make progress on their creativity goals and make successful strides towards achieving greater success.
Memorable Quote: "The magic of the creative process is that there is no magic. Start where you are. Don't stop."
GoodReads Score: 4.02/5
The Creative Habit: Learn It and Use It for Life — Twyla Tharp (2003)
Summary: The Creative Habit by Twyla Tharp is a seminal book about the creative process. It provides valuable insights on how to cultivate creativity and turn it into a disciplined habit.
Not only does the book explore ways to develop one's own creative instincts, but it also covers issues such as time management, goal setting and problem-solving.
With practical advice, inspiring anecdotes and thought-provoking exercises, The Creative Habit examines the possibilities of modern creativity in depth. By exploring approaches such as choreography, writing and visual art, Tharp encourages readers to use their natural gifts to improve their work. In addition to this, she offers strategies for tapping into hidden talents, breaking out of old patterns and pushing through difficult times. Ultimately, The Creative Habit teaches readers how to make creativity an integral part of life.
Memorable Quote: "Reading, conversation, environment, culture, heroes, mentors, nature – all are lottery tickets for creativity. Scratch away at them and you'll find out how big a prize you've won."
GoodReads Score: 4.06/5
The Creative Act: A Way of Being — Rick Rubin (2023)
Summary: The Creative Act: A Way of Being is a book by Rick Rubin, renowned record producer and founder of Def Jam Records. It introduces a new way to think about creativity – one that emphasizes the creative spirit, the power of collaboration and the need for taking risks.
In his book, Rubin argues that inspiration is more important than technique and encourages readers to challenge all conventional wisdom when it comes to creativity. He shares stories from his journey as an acclaimed music producer, giving practical advice on how to overcome creative blocks, have open dialogue with other creatives and ultimately improve our creative output.
With its blend of inspiring stories and practical advice, The Creative Act: A Way of Being is an essential read for anyone looking to find new ways to bring out their creative side.
Memorable Quote: "If you have an idea you're excited about and you don't bring it to life, it's not uncommon for the idea to find its voice through another maker. This isn't because the other artist stole your idea, but because the idea's time has come."
GoodReads Score: 4.30/5
The Epilogue: Books About Creativity
Cultivating creativity doesn't happen overnight, it takes practice. But with the help of this list of the best books about creativity, you can take your creative thinking to the next level and realize the full potential of your ability to create new ideas.
Hopefully you've got some inspiration about which books to add to your reading list. Remember that since not one book is suited for everyone, read different books and continue to implement different ideas from them to find out what works best for you. And when it comes time to create your masterpiece don't be afraid to experiment — that's how masterpieces are born! So now comes your turn.
What are some of your favorite books about creativity? Share your thoughts in the comments section so we can learn from each other and applaud each other's creative efforts!
P.S. You might also enjoy these related posts: