UNORTHODOX STRATEGIES FOR
Join the journey toward setting up a life you don't need to escape from, with the freedom to wander at your own pace and explore the places and projects you're passionate about.​
HOW TO CREATE A LIFE ON YOUR TERMS
Flâneur Life was started in order to help you create a location independent lifestyle of fulfilling work, freedom, creativity, travel and exploration. Ready? Let's go down the rabbit hole…
Some articles that help shed light on how to create a lifestyle of your own design with the freedom to choose where you live.
Writing on topics related to psychology, slow living, creativity, minimalism and the mindset of flânerie. 
These posts help you get started making money online through freelancing or the creation of a side hustle.
Posts about flânerie, exploration, adventure and world travel on your own terms. 
Simplifying Life
I was swept up in the vortex of fast-paced living. Only to realize it was a race to nowhere. This article outlines everything I wish I knew sooner about slow living. Slow living – it's more than just a fad.
Read More »
FLÂNEURS FROM AROUND THE WORLD
Camila is the type of person who would have trouble answering "what do you do?" As an artist-meets-investor, she likes spending most of her time in nature taking pictures, hiking, traveling, writing, and meeting cool people.
John is a scuba diving solopreneur and adventurer who bases himself in Asia as he travels around the world creating engaging content (including a viral lion video with 15 million views)! Working for himself, he gets to set his own hours and rates.
Lisa is a writer and entrepreneur who went from side hustle to running her own creative agency. Previously a flight attendant, her mindset and work ethic have earned her the ability to control her income and travel at her own leisure.
Victor is an entrepreneur that scratched his own itch and built the #1 rated wine aerator and accessory product store on the market. He's earned back his time and now works on his other passions including teaching entrepreneurship.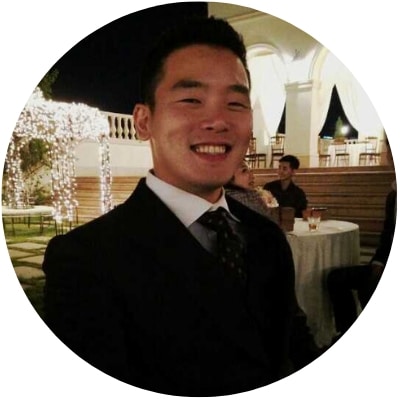 Nolan has done everything from teaching to business to acting, and he's done it all around the world. As an astute investor, he spends a lot of his time reading, learning, analyzing and predicting—and he does so in locations that inspire him.
Evan is an investor, entrepreneur and soon-to-be published author who runs several online businesses. Now, he gets to spend most of his time doing things he loves including writing, reading, photography and traveling to exotic places.
As a corporate yoga instructor, Kenna gets to do what she loves each and every day. She works directly with entrepreneurs and executives to help them bring more balance to their work lives, and her adventures have taken her around the world.
Partly inspired by Seth Godin's quote, "Instead of wondering when your next vacation is, maybe you should set up a life you don't need to escape from", Flâneur Life is a blog and resource for like minds interested in crafting lives of autonomy through small business entrepreneurship, travel and continuous learning…
Flâneurs are ordinary people who think in unordinary ways. They wander with a purpose and see the world in terms of opportunity.
Flâneurs spend a good deal of their time philosophizing about a good life and working on businesses and projects they're truly passionate about. Focusing on creative endeavours that support their overall minimalist lifestyle, flâneurs make decisions in real time as they come across new information. They are prisoners neither to life situations or to plans.
Be sure to check out our list of resources for running an online business and traveling the world. There, you'll find recommendations for everything from email service providers to language learning tools and travel essentials.
Also, there's a list of influential books here. 
If you wish to join the community and get support with a project you're working on, sign up here. It's completely free. 
And finally, if you have any questions or need support, feel free to get in touch.